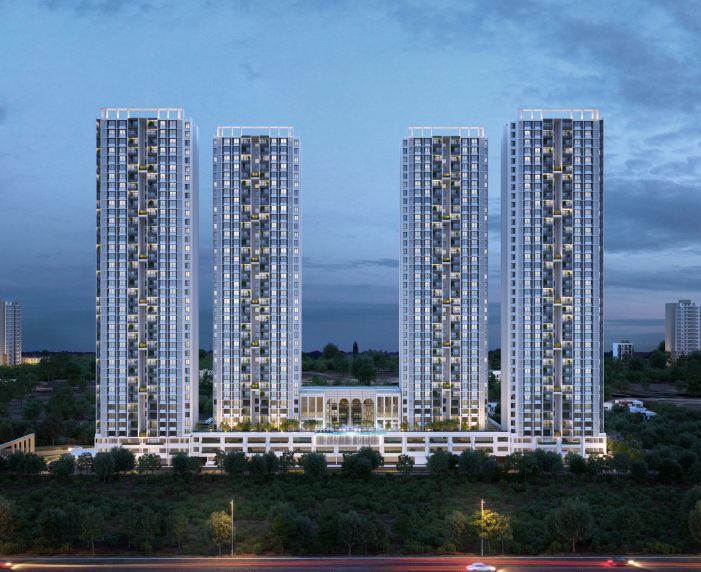 Booking Open
Sobha Town Park
by Sobha Group
Land Parcel

: 67 Acres | Total Units : 4500
Possession In 2027
New Launch
835 Sqft 2 BHK with All inclusive Price of 77 Lakhs* Onwards
1498 Sqft 3 BHK with all Inclusive Price of 1.4 Cr* Onwards
2400 Sqft 4 BHK with all inclusive price of 2.5 Cr* Onwards
1 - 2 Cr*
RERA No

:PRM/KA/RERA/1251/308/PR/210518/004151
Overview
Sobha Town Park
At Hosur Road, Bangalore
Sobha Townpark is a sizable integrated township with many urban amenities, a swanky mall, and residential towers. In the center of Bangalore, India, lies a residential development called Sobha Town Park. The project, which covers a vast area, provides its residents with a mix of elegance, comfort, and contemporary facilities. One of the most well-known real estate companies in the city is Sobha Limited, which is renowned for creating and completing spectacular residential and commercial buildings. Numerous forthcoming projects by Sobha Limited are aimed at delivering the possibility to own a dream house in a dream city like Bangalore.
Project Configuration
| | | |
| --- | --- | --- |
| | Project Location | Hosur Road, Bengaluru |
| | | |
| --- | --- | --- |
| | Total Land Area | 67 Acres |
Towers and Blocks
5 Wings
1B + G + 37,38 Floors
| | | |
| --- | --- | --- |
| | No. of Units | 4500 Flats |
| | | |
| --- | --- | --- |
| | Unit Variants | 2 BHK,3 BHK and 4 BHK |
| | | |
| --- | --- | --- |
| | Possession Time | 2027 Onward* |
Price
| Type | Area | Price | |
| --- | --- | --- | --- |
| 2 Bhk | 835 sqft | RS 77 Lakh* Onwards | |
| 3 Bhk | 1498 sqft | RS 1.4 Cr* Onwards | |
| 3 Bhk | 1755 sqft | RS 1.7 Cr* Onwards | |
| 3 Bhk | 1865 sqft | RS 1.7 Cr* Onwards | |
| 4 Bhk | 2400 sqft | RS 2.5 Cr* Onwards | |
Amenities
Aerobics Room
Gymnasium
Health Club
Yoga / Meditation
Creche
Banquet Halls
Grocery Store
Restaurant
5 Badminton Courts
Table Tennis
Snooker Pool Room
Indoor Games Room
Garden
Amphitheatre
Paw Park
Children's Play Area
Tennis Court
Volleyball Court
Cricket Net
Football Field
Leisure Pool
Children's Pool
Location
Location Map
View Location Map
One of Sobha Limited's major residential developments, Sobha Town Park offers a variety of formats and architectural styles to accommodate various family lifestyles. The construction is hoped to cover several acres of land, wonderfully placed between lush vegetation and expansive land space. The project is foreseen to deliver elegant living space. Security is given priority in Sobha Town Park, and residents' safety is guaranteed. The complex has guarded entryways, constant security monitoring, and professional security staff. The property also features a committed management staff that handles upkeep and makes sure tenants have a hassle-free living experience. Sobha Town Park's architecture aims to create a seamless fusion of beauty and use. The apartments are roomy and well-designed, providing lots of natural light and ventilation. The property has tastefully designed gardens, verdant outdoor areas, and streets lined with trees, creating a calm and tranquil setting for inhabitants to unwind in.
Columbia Asia Hospital
Vydehi Institute Medical Sciences
The Forum Neighbourhood Mall
Vibgyor High School
Park Square Mall
Brookefield Mall
Manipal Hospital
Brookefield Hospital
Prestige Forum Mall
Forum Shantiniketan Mall
Kundanahalli Lake
Pattandur Agrahara Lake
900m - The Foundation School
600m - Narayana e-Techno School
2.2 KM - Inorbit Mall
1.5 KM - Svastha Hospital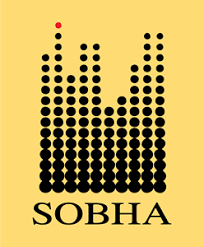 ABOUT Sobha Town Park
Sobha Town Park:
Sobha Town Park provides outstanding connections and convenience in terms of location. It is a great option for families because it is conveniently located adjacent to important hospitals, retail malls, schools, and entertainment centers. Through a network of roads and available public transit, the project is well-connected to the rest of the city. One of Sobha Limited's major residential developments, Sobha Town Park offers a variety of formats and architectural styles to accommodate various family lifestyles. The construction is hoped to cover several acres of land, wonderfully placed between lush vegetation and expansive land space. The project is foreseen to deliver elegant living space. Leading Indian real estate developer Sobha Limited is renowned for its upscale residential and commercial developments. The business is well-established in the country's major cities and has received several accolades for its competence in the real estate sector. Customers come first at Sobha Limited, which is dedicated to sustainable development, environmental preservation, and customer happiness.


...
Sobha Town Park Amenities :
Swimming Pool, Skating Rink, Badminton Court, Bio- Pond, Fountain Plaza, Meeting Hall, Basketball Court, Garden, Library, Gym, Indoor Game, Parking Area, Indoor Games, Rainwater Harvesting, Power Backup, Jogging Track, Club House, Security and CCTV, Car Parking, Maintenance Staff, Atm, etc.
Sobha Town Park Specifications .
Basement

Ground

Lifts

Ceramic and vitrified tile for the skirting and flooring

Wall and ceiling paint with inter-plastic emulsion

Ceramic tile flooring

Intercoms from the security cabin to each flat
Sobha Town Park Price
Sobha Town Park's dedication to environmental responsibility and sustainability is one of its main selling points. The project includes many environmentally friendly elements, including garbage disposal facilities, solar panels, and rainfall collection systems. This not only encourages a greener way of life but also aids locals in lowering their carbon impact.
Several elements, like the size of the unit, the floor level, the view, and the facilities offered, might affect the cost of Sobha Town Park. A distinguished residential development, Sobha Town Park is renowned for its first-rate building materials, opulent fixtures, and contemporary conveniences. As a result, compared to other residential properties in Bangalore, the cost of the flats is often greater. It's important to remember that market circumstances, demand-supply dynamics, and other elements impacting the real estate business can cause price changes for properties over time. Bangalore is a vibrant and expanding city, hence the local real estate market may see price adjustments.

It is advised to speak with the developer or licensed real estate agents directly to receive the most accurate and recent information on the cost of Sobha Town Park. They can advise you on the available choices, costs, payment alternatives, and any current specials or discounts that could be appropriate. Additionally, it's crucial to take into account aspects other than price, such as a developer's track record, the standard of the project's construction, its facilities, its advantageous location, and its potential for future value growth. Making an informed choice while evaluating the cost of Sobha Town Park or any other real estate investment requires careful study and due investigation.
In conclusion, Sobha Town Park is an upscale housing development that provides a posh and cozy living environment in Bangalore. It meets the demands and expectations of picky homebuyers with its well-designed apartments, contemporary facilities, prime location, and emphasis on sustainability. Sobha Town Park is a great option that offers the greatest amenities, whether you're seeking a serene home or a bustling neighbourhood.


Sobha Town Park Location
Sobha Town Park location in Hosur Road, Bangalore, India, Sobha Town Park is a popular residential area in Hosur Road with homebuyers. Hosur Road of the project provides its occupants with a wide range of advantages and conveniences. First and foremost, Sobha Town Park has great access to important parts of the city. Its location near major roads and highways ensures seamless and simple access to various areas of Bangalore. This makes traveling to work, school, and other locations convenient and quick. Sobha Town Park is ideally placed next to well-known malls and retail centers, making it ideal for shoppers. Without having to drive far, locals may indulge in retail therapy, discover entertainment alternatives, and sample a range of food options. There are several services and amenities located close to the property. It is a great option for families with children because it is close to renowned educational institutions including schools and universities. Major hospitals and healthcare facilities are also close by, ensuring that locals have quick access to high-quality medical treatment.

Sobha Town Park's setting offers a thriving social and cultural scene as well. There are several parks, leisure areas, and sporting venues around that offer options for outdoor enjoyment and physical training. Additionally, the property is close to theatres, art galleries, and cultural centers, giving inhabitants access to a variety of creative and cultural activities. When choosing a residential area, safety, and security are crucial considerations, and Sobha Town Park excels on these counts. The region has an excellent reputation for safety and is well-developed. Additionally, the project itself includes rigorous security measures, such as round-the-clock monitoring and qualified staff, to guarantee a secure and tranquil living environment for inhabitants.
Organize Site Visit
+918951475147
Pre-Register here for Best Offers